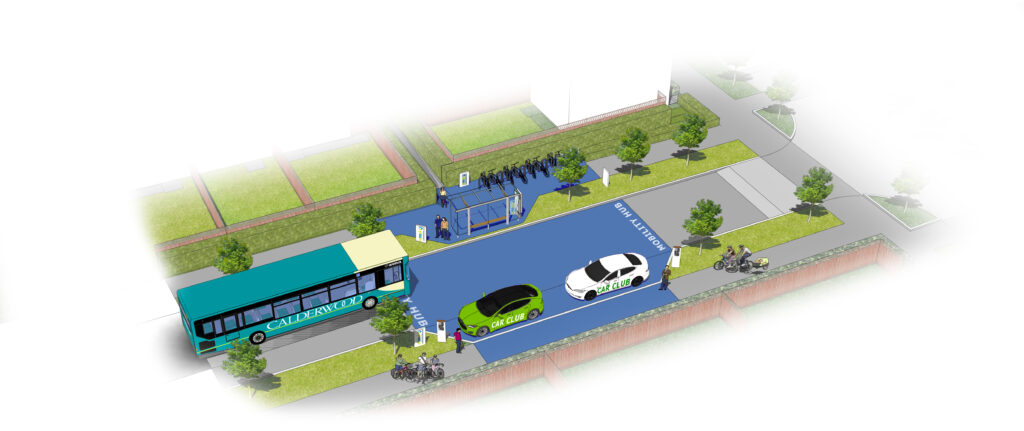 Stirling Developments have held discussions with Marian Marsh, Senior Development Officer for CoMoUK, to bring the first Mobility Hub in Scotland to Calderwood.
We aim to have Calderwood's Mobility Hub up and running this summer. We are also looking to create smaller hubs or hublets across Calderwood and the forthcoming Park and Ride at Kirknewton Railway Station.
Shared transport, typically car club cars and shared bikes or e-bikes, can offer new transport choices which help respond to climate change. The new National Planning Framework Positions Statement recommends the Scottish planning system should be rebalanced so that climate change should become the guiding principle. Since lockdown, more people are appreciating their local environment, and by reducing the need for some parking, there is scope to cater for this change in values by freeing up space for a greener environment.