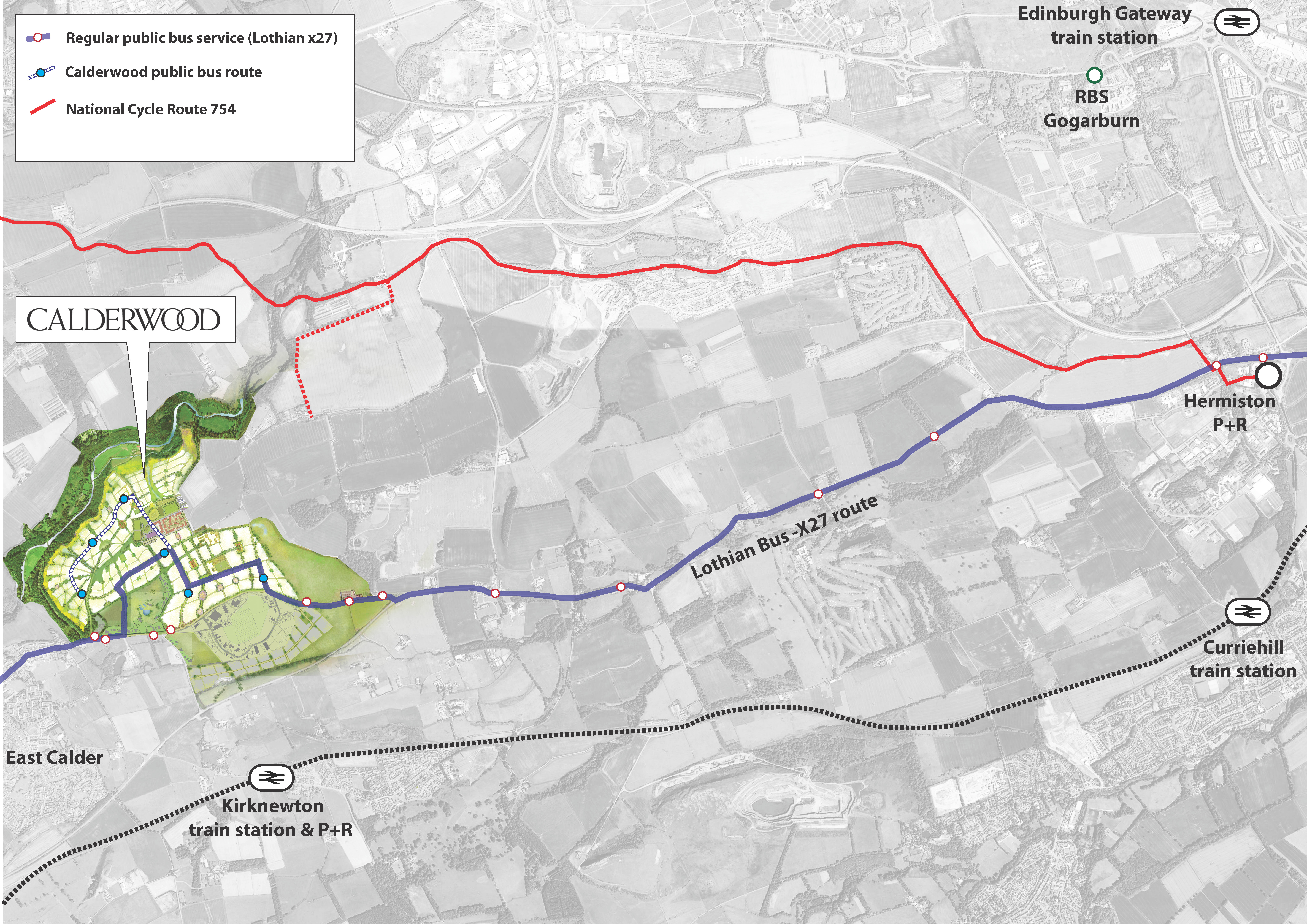 Ideally connected to transport links
Calderwood is surrounded by sustainable travel options. One mile to the South is Kirknewton Railway Station with connections to the Edinburgh and Glasgow lines. Regular X27 and X40 Lothian Buses run through Calderwood with links to Edinburgh, Livingston and Little France.
We are lucky to have cycling route 754, which is part of the National Cycle Network, on our door step. This runs along the union canal where you can end up in Edinburgh or to the West of Glasgow and all the wonderful locations in between. This route also connects into Hermiston Park and Ride for easy access to further bus routes.
---
Calderwood Mobility Hub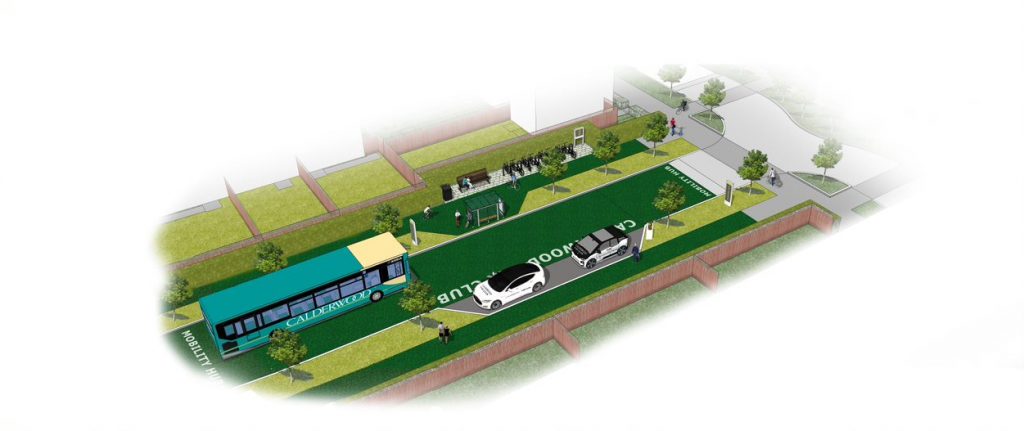 Stirling Developments delivered Scotland's very first mobility hub at Calderwood (see visualisation above) in June 2021. Mobility hubs are places locating shared and public transport modes together, providing communities with more sustainable transport options within their local area and beyond.
Peter Stirling (Managing Director at Stirling Developments) said: "Delivering this mobility hub was not a requirement of our planning consent, but our business recognises the importance of sustainable growth and assisting the region to achieve climate change objectives. Stirling Developments is proud Calderwood has delivered Scotland's first mobility hub as part of our aim to create an exemplar development."
The Calderwood Mobility Hub has been a tremendous success so far and we expect this to continue with the arrival of rentable e-bikes in the coming months.
We hope this mobility hub will become a trailblazer for additional, smaller hubs throughout the development. There may even be scope to include a hub at the forthcoming park & ride facility at the nearby Kirknewton station.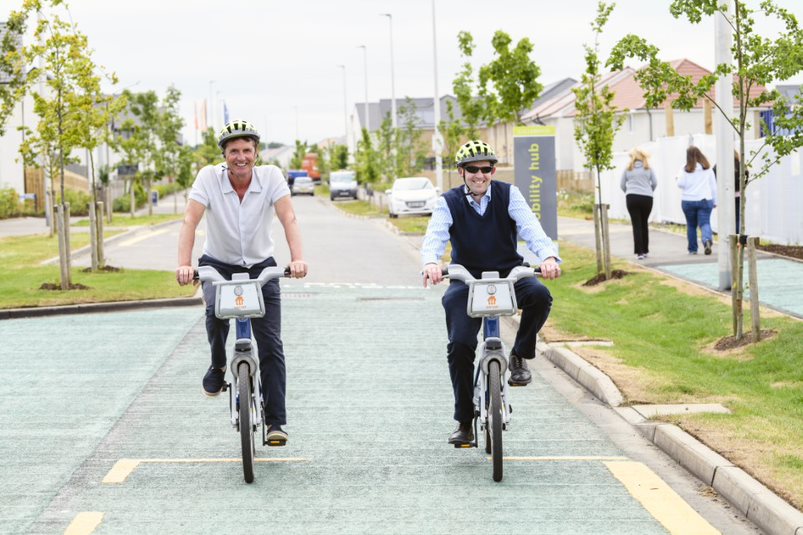 ---
Greenways
Stirling Developments' masterplan complements the existing, scenic setting by creating a beautiful new landscape framework for the village.
Calderwood's network of greenways connect to many different locations in the local area. They provide an easy access to the Almondell and Calderwood Country Park with its various walking and cycle ways. Further to this the greenways also link through to Calderwood Primary School, providing safe walking routes for children to walk to and from school. There are also green links to our neighbourhood park, community garden, play park and café.